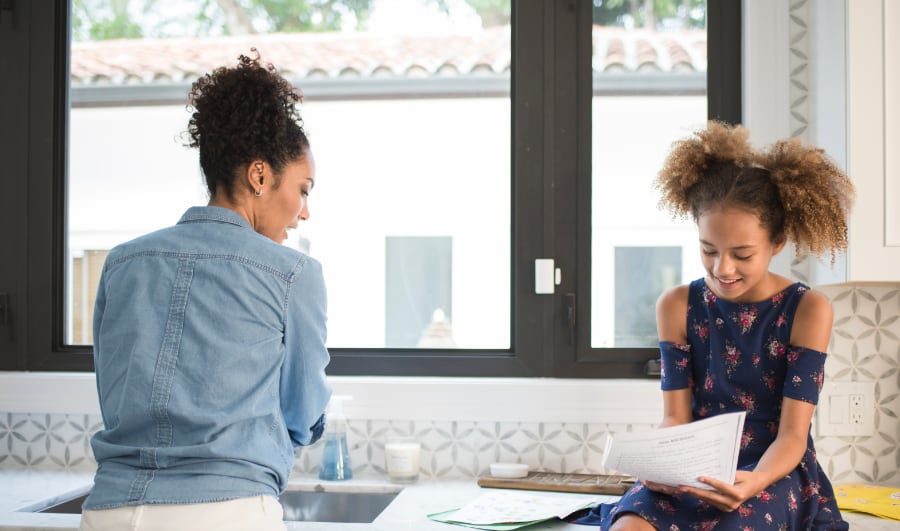 5 Home Security Tips For Erie
Erie homeowners need to feel safe in their own homes. But what can you do to achieve that peaceful feeling? From smart lights to home security systems, here are five home security tips for Erie that you put into practice. Follow these tips, and you will be able to cozy up in your secure and safe home.
Erie Home Security Tip #1: Bring Light To Your Exterior
Outdoor lights remain one of the topmost barriers for home intruders in Erie. That's because intruders want to be in the shadows where nobody can spot them. A bright house and driveway means fewer corners to hide and gives the appearance you are in the house.
To your house is well-lit, walk around your home to uncover potential dark areas. Porch and garage areas are perfect spots to put in a floodlight. A stand-up lighted pole by the curb or solar-activated lights can illuminate a walk or curb area. Then once a month go outside while the outside lights are flipped on to make sure they work. Just make sure to flip on the lights each evening, or set them through your Erie security system to turn on at a specific time.
Erie Home Security Tip #2: Lock Your Doors
Locking your doors can seem like easy, but locked doors are many times overlooked. How often have you woken up just to find the door sitting unlocked? Or came back from shopping with the garage standing open?
Smart locks help make your life easier and they might be the answer to this headache. Using a phone app, you can check in on your locks' status and virtually control your devices. Give each friend or family member a personal code, and receive a text when someone comes home. Or program your smart locks to secure automatically thirty seconds after you close the door. You can even put in a garage door sensor that lets you know when it's open.
Erie Home Security Tip #3: Meet Your Neighbors
It's beneficial when you can have an added set of eyes watching your home. Actually, your neighbors may be the first to find an unsavory person in your back yard or a suspicious car in your drive when you're gone. Neighborhood friends are also nice when other calamities come up when you're away, like a flooded basement or flames streaming from your doors.
Remember to tell a trusted neighbor when you leave for for a few days. If something is wrong, they could check on your house and call you or emergency personnel. Swap keys before you go or issue a temporary PIN if you have a smart lock. Just be prepared to give back when they leave for Spring Break.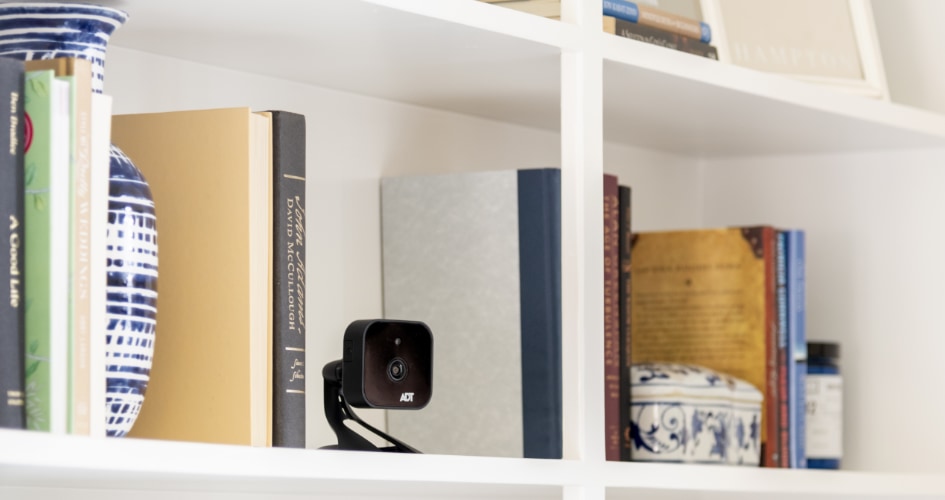 Erie Home Security Tip #4: Hang Security Cameras
A doorbell camera is a great way to prevent your packages from disappearing from the porch. Exterior cameras will show an area of your home that can't be viewed from a window, like by your garage or shed door. And an inside camera can help you see what's making all that noise in the middle of the night.
Hanging a security camera on your Erie house or in a room used to be an ordeal, as cumbersome wires always seemed to get in the way. Fortunately, your security company can now hang a camera virtually anywhere and link it to your security control panel using cellular wireless technology. Then view clips or get texts through your mobile app when your cameras see suspicious movement.
Erie Home Security Tip #5: Get A Complete Home Security System
Getting a modern security system may be the ideal way to feel completely safe and secure in your house. For one thing, you can easily manage your smart lights, smart locks, and home security cameras with the system's touchscreen key panel or mobile app. Then add devices like motion detectors, glass break sensors, and enhanced smoke alarms.
If a sensor does go off, your ADT monitoring professionals have everything under control. They'll contact you quickly to make sure that you and your family are ok, then call emergency services. And when you have around the clock monitoring pros, you're more secure both home and away!
Get Your Erie Home Security System From Secure24 Alarm Systems
Contact Secure24 Alarm Systems to put these home security tips into use. From security cameras to motion alarms, we'll find the best home security alarm system for you. Just phone (814) 212-8989 or complete the form below for a free quote.
Cities Served Around Erie By Secure24 Your Local ADT Authorized Dealer